Centre for Peace and Self Development
A beautiful purpose built home of healing.
Our dream is to create a peaceful facility where people can come together. A facility where people can receive complementary treatments and follow classes and workshops to increase well-being physically, mentally and emotionally and spiritually.
The aim is to help you to feel better equipped to follow your own path and dream in this world.
The Manor Barn is a converted 19 century Barn on the grounds of the Old Manor, which is the original Manor House there for about the last 1000 year. It is even mentioned in the Doomsday book.
The location is on the outskirts of the historic medieval city of Canterbury. Though very peaceful surrounded by fields and about 200 meters away from Larkey Valley woods which are amazing to have a walk in.
Free parking is available in front of the building for about 10 to 12 cars. Also on the road is parking possible.
The bus to Chilham and Chartham stops close by. Please exit at the top of Strangers Lane
Studio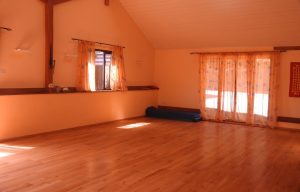 It has a studio with a sprung underfloor heated wooden floor, suitable for yoga classes, Pilates, mindfulness, workshops, talks and lectures and much more. It can sit comfortably 30 people, laying down 14 people.
The studio has via French doors access to a beautiful garden.
Chairs and a big projector screen are available.
Therapy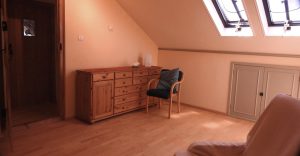 The Manor Barn has three spacious therapy rooms available. Suitable for complementary therapies as massage, Reiki, Shiatsu, Counselling, Cranial-Sacral Therapy, Homeopathy, Acupuncture, Nutritional Consultations, Psychotherapy etc
Two are rented out to Therapists on an hourly basis. A third is made available if requested. Please contact admin@manorbarn.org.uk
FACILITIES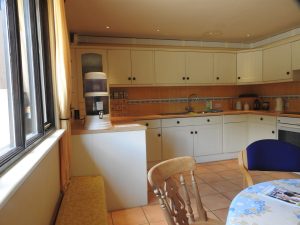 There is a well equipped kitchen for communal use.
A shower downstairs is available if needed.
The whole building has underfloor heating powered by an air source heat pump which, on its turn, is powered by the sun through solar panels
The Manor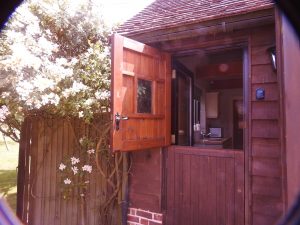 On the premises is as well a self catering cottage, sleeping up to 4 people which can be booked separately through Airbnb.
Also at the main Manor House are two bedrooms with bathroom available. Sleeping up to 4 persons as well. Which can also be booked separately through Airbnb.