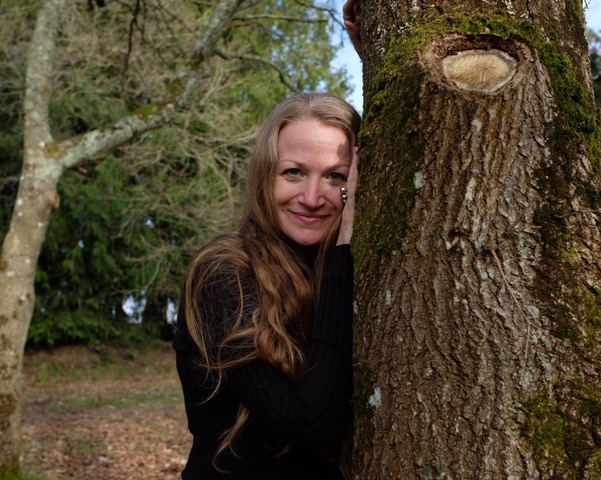 Shamanic Healing
Shamanism considers any illness of the human an illness of the human Spirit. In ancient cultures, those who needed help would have, almost invariably, visited a local shaman, herbalist, or witch who would have restored spiritual balance. In this present day and age we can go a whole life time, living an unfulfilled life as our energy is blocked, overshadowed, misplaced or dampened. This can feel like we are lost in life with no direction, we may feel deeply unfulfilled and rely on alcohol and or drugs to alleviate the deep dissatisfaction with life, perhaps you have illness or feel depressed and the way through is yet to be illuminated. Please see website for more detailed information.
Investment: £135, 2 hours treatment with written healing story
Reiki Healing
Reiki healing is a gentle profound art that originates from Japan, Reiki literally translates as universal energy. In 2001, I received my Reiki Master attunement, so this powerful energy simply flows from my hands to the recipient. Reiki has an intelligence of its own and requires no guidance from myself but gently works directly with the recipient for their highest good.
Reiki balances body, mind and emotions through gentle touch. Some clients become giggly or laugh, or receive guidance messages, some see colours, whilst others allow tears to release and other people just feel full of love. Many people leave feeling invigorated and energised and occasionally some report nothing at the time but notice an improvement in energy levels or pain relief over the following days. All is welcome in the safe space created. A gentle healing delivering a sense of connection, relaxation, balance and feeling deeply nourished.
Investment: £40 per hour
Thai Yoga Massage
Thai Yoga Massage finds its roots in the Indian medicine system known as Ayurveda, it is said that the massage was developed by The Buddha's own physician, Jivaka Kumar Baccha, known in Thailand as Dr Shivago.
The massage works primarily on the Sen Energy lines of the body, which supply the body with energy for its healthy functioning. Have you felt stressed to later find tension in your backs, jaw, neck and shoulders. This stress induced tension has impeded the flow of energy around the body or in our emotions and needs rebalancing so that our physical, emotional and mind systems can flow freely.
Investment: 60 minutes – £50
90 minutes – £65
120 minutes – £85
Private Yoga Tuition
Would you like to practise yoga but not in a busy class and prefer direct guidance from me? Great, we would begin by understanding what you wanted to achieve and look at how you are able to move and where, if any, restrictions are being held in your body. The classes then become tailor made around you, they could be either traditional Hatha Yoga class or Yin Yoga class, depending on how you feel on the day. It is also possible that the class could be a blend of both yoga styles in a more prescriptive way…..feeling energised? then a stronger Hatha Yoga class, feeling the need to turn your attention inwards and rest in longer stretches? then Yin Yoga will be the class. All classes have guided meditations, Asana (posture) practise and chanting. With 28 years of Yoga practise and 16 years of teaching experience you are coming to a safe place to restore peace and unravel tightness and tension. Om shanti.
Due to covid-19, I now request that clients please bring your own Yoga mat, equipment and blankets.
Investment: 60 minutes – £45
90 minutes – £55
Book a course of 4 and receive £20.00 discount.
Nutrition
The concept of Naturopathic Nutrition lies in recognising that every-body is different. The way we respond to the foods we ingest, the drinks consumed and our unique interaction with our environment, be it where we work, live, even down to the products we apply to the body and use in the home. Whilst supplements are useful, the need for them merely indicates that the diet is insufficient in the first place. Finding the balance in daily life for wholesome food, exercising and consciously relaxing the body and mind become the basis of a happier and healthier you.
The emphasis is on a return to wholesome food with a nutritional content, which allows the body to re-establish its balance and heal from within. These are some of the improvements my clients have seen and felt: they have more energy for each day, acid reflux has disappeared, bloating has gone, enjoy better sleep, simply not noticing their digestive process, seeing an improvement in skin and hair, some have lost weight and most importantly knowledge of how to create a more balanced state of mind and body. We will discuss ways to implement changes that will keep you motivated in feeling so good about yourself that you will want to make them permanent.
Investment:
Gut Healing Programme – £165

This programme is a minimum of 3 appointments each includes a personalised report. 1 hour initial consultation, followed by two, 1 hour appointments.
Please note all three appointments must be used within 4 months of the first appointment.
1 hour consultation including a personalised report – £65
Shoulders, Neck and Head Massage
Using techniques from Thai Yoga Massage, Swedish Massage and Myo-fascial Release, I have created a deeply relaxing massage that resets your shoulders, relieves pain and tightness in the neck and allows for freer movement of your head. A wonderful treatment if you sit at a desk all day or perhaps you have suffered for many years from shoulder and neck aches and feel like you can't quite relax your shoulders down.
Investment: 60 minutes – £50
90 minutes – £65 (suggested time for treatment)

How to book an appointment: Contact Sarah
Mon – Fri, 10:00 – 14:30
Contact details 07539 534 385
sarah@yogahealthandwellness.co.uk
About Sarah
My name is Sarah, I am qualified and experienced Yoga Teacher and Natural Therapist. I have studied and traveled the world enjoying knowledge, observing cultures and creating life experience.
My first Yoga class was in 1992 aged 17. It was here that I became fascinated by the ease of movement my body had and sometimes total lack of movement each posture would bring. My chaotic breath and chattering mind eventually led to a stillness within I recognised, this class had a profound effect on me by igniting a spark and a passion to discover more and ultimately share with you.
I have traveled and lived in different countries and communities for a number of years. All of these experiences softened the edges of the young person I was. From amazing all night parties on Islands to living and walking with Swami's in an Ashram. I was to become untamed choosing to walk to the beat of my own drum. I've made crazy choices and wonderful choices and I love them all for they have unearthed another part of who I am.
For three years I walked the path of apprentice Shaman learning multiple cross cultural Shamanic healing practices. All of the work and practices are entirely Spirit driven and once more I find myself unraveled, new and with open heart offer this work too.
I believe that health and well-being are our natural "human" state and the "being" part of us comes when the human has been nurtured and loved. Here we feel connected throughout the mind, emotion and body system. With each therapy learned a whole new part of me has been revealed and subsequently has an integrated influence on each treatment I give. The end result is the creation of a safe environment, a unique and beautiful experience for my clients.

Swedish and Holistic Massage, UK 2000
Reiki Master/Practitioner, Australia 2001
Bach Flower Remedies Practitioner, Australia and UK 2003/4
Sivananda Yoga Teacher 500 hours, India 2004
Staff at Sivananda Ashram for advanced Teacher training, Canada 2005
Yin Yoga, UK 2014
EFT (Emotional Freedom Technique) level 1, UK 2014
Thai Yoga Massage, UK 2014
Naturopathic Nutritional Therapist, UK 2015
Myofascial Release Techniques, UK 2017
Shamanic Healing Practitioner, 3 year training, UK 2020
How to book an appointment: Contact Sarah
Mon – Fri, 10:00 – 14:30
Contact details 07539 534 385
sarah@yogahealthandwellness.co.uk